The Darkest Hour

Linda Louise Rigsbee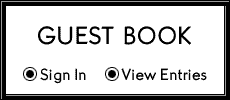 Join my mailing list 
so that you can receive notifications on specials and new publications. I will make every effort to minimize the email notifications I send and I will never give your email address to anyone. Should you ever decide you no longer want to be on the list, please notify me and I will remove your name from my list. (This option will be at the bottom of every email notification.)
Social Media

Follow me on Twitter:  @RigsbeeLinda

Donations
 help keep these stories free reads on line.
The next book in the Carmen & Alex Series is:

Carmen and Alex are happy with their marriage. They have everything they want – even children, through adoption. Then the mother of their youngest child returns, wanting to reclaim her child. It is the situation that Carmen always feared about adoption, but the 6-month waiting period has long passed. Lori has no legal claim on Destiny, but she can fight with illegal methods.

When a man attacks Carmen, Alex rushes to the rescue – right into a waiting knife. After nearly losing his life, he goes into a coma. Carmen knows Alex wouldn't want to live that way, but there is hope he will recover. The marital vow "for better or worse" isn't as romantic now as it was on their wedding day. Whether or not he emerges from the coma, he is her husband. Will he wake, and if not, will her love for him fade?

Reviews are one of the best ways readers can help authors. 
Please review my book on 
Amazon
. 
You don't have to buy the book to review it, but you do need an Amazon account and you should read the entire book before you post a review.

Don't let writing a review intimidate you. Some of the shortest reviews are the best. Say what you liked or didn't like about the book and if you would recommend it. Done! 

If you would like more information on writing a review, visit my 
blog
.